DSU home opener is Heartland Appreciation Night
August 28, 2018
Local public power provider is game day sponsor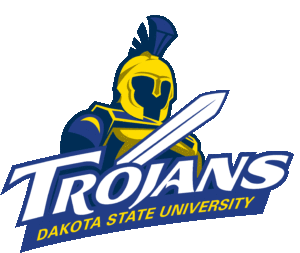 Heartland Consumers Power District has been named the official game day sponsor for Dakota State University's home football opener Saturday, September 1. The Trojans will take on St. Ambrose University of Davenport, Iowa with kick-off at 1:00 p.m. at Trojan Field.
As public power provider to the city of Madison, Heartland is a long-time supporter of Dakota State University and its athletic program. Heartland is one of the founding sponsors of the DSU initiative that provides scoreboards at each of the university's sporting venues as well as video and message boards at the DSU Fieldhouse and Trojan Field.
Heartland CEO Russell Olson and Director of Economic Development Casey Crabtree are also founding members of the Trojan Athletic Club, which advances DSU athletics by raising funds for scholarships and increasing fan attendance and enthusiasm for the programs. Crabtree currently services as TAC president and Olson is a past president.
"We are proud to be the hometown power provider in Madison and support DSU and the Trojans," said Olson. "DSU is an integral part of the community and athletics are a big part of that. We look forward to what's to come – the future of the university is bright."
Olson will serve as the Honorary Captain for the game and conduct the coin flip. Heartland employees will be recognized at half-time.