DSU Athletics plants 3,200 flowers at Heartland
August 4, 2021
Members of Dakota State University's athletics program recently completed a community service project at Heartland headquarters.
Staff, coaches and student athletes planted 3,200 flowers on Heartland's front lawn on June 28. The group planted native prairie flowers, including mixtures of rudbeckia (black-eyed susan), yarrow and echinacea (cone flowers).
Volunteers included DSU Athletic Director Jeff Dittman, Sports Information Director Nick Huntimer, and head coaches Josh Anderson (football) and David Moe (women's basketball). Strength and conditioning coach Stephen Vassalotti and assistant coaches Anvil Sinsabaugh (football), Jamal Branco (women's basketball), and Trevor Flemmer (men's basketball) also helped plant.
Six student-athletes rounded out the group: football players Devonte Murphy and Justin Cater, women's basketball players Ashlyn Macdonald and Savannah Walsdorf, and men's basketball players Ronnie Latting and Chris Williams.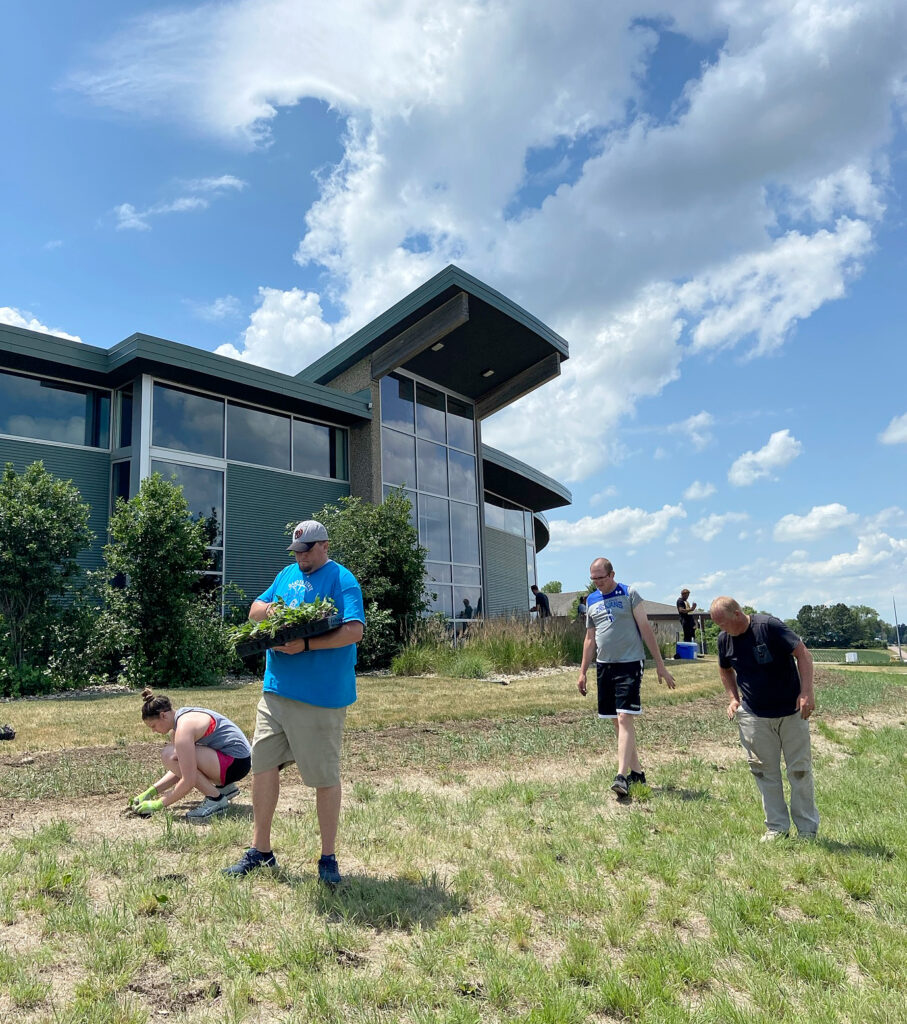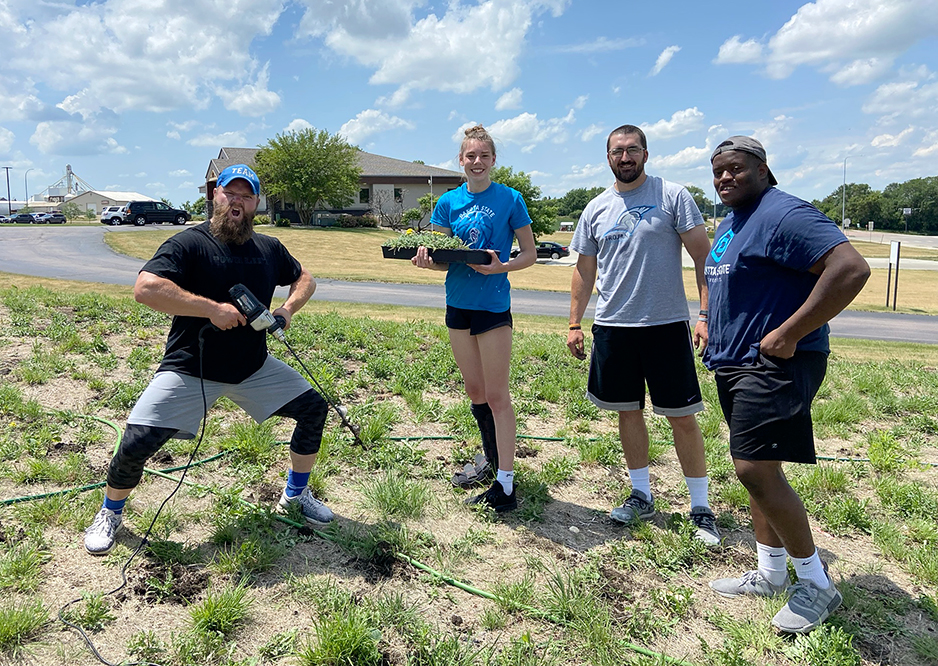 The project took about two hours to complete. It was one of many that DSU athletes complete each year as part of the Champions of Character program with the National Association of Intercollegiate Athletics (NAIA).
Champions of Character focuses on five core values: integrity, respect, responsibility, sportsmanship and servant leadership. The program provides training for student-athletes and professional development for coaches and staff.