December student of the month is a three-sport athlete
January 4, 2016
Heartland is pleased to announce Luke Weber as our December student of the month. A senior at Arlington High School, Weber is known by his teachers and peers as a motivated young man with great integrity.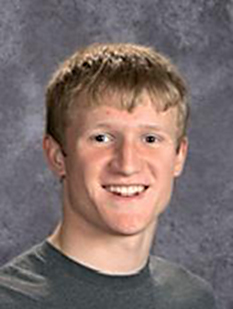 "The Arlington School District has been blessed to have Luke as a student leader and positive role model for our elementary students for years," said Arlington Principal Rhonda Gross. "He is among the first to volunteer his time and energy to help out wherever help is needed. He is also a driven young man who gives nothing less than his best."
Weber exceeds in the classroom as well as in athletics, participating in football, basketball and track.
"Luke has played a huge role in the success of our sports teams," said Gross. "He leads with athleticism as well as his attitude."
Weber also participates in student council, A-Club, Peer Mentoring, band and chorus, and is a member of National Honor Society.
"He gets along well with others and has a great moral compass," added Gross. "He is most deserving of this honor."
Weber is the son of Craig and Karyn Weber and has one sibling, Lane. After high school he plans to attend South Dakota State University to study Ag Business.
The "Student of the Month" is awarded through a partnership of Heartland and KJAM Radio in Madison, and recognizes exceptional students in one of five area school districts. Heartland provides wholesale power to the cities of Arlington, Colman, Howard, Madison and Volga, all of which are in the KJAM listening area. Each month of the school year, Heartland will present an outstanding student from one of these schools with a recognition certificate and a small token, and advertisements announcing the winning student will air on KJAM Radio for one week. Officials from each participating school nominate students for the award. This is the fifth year Heartland and KJAM have teamed up to offer this program.