COVID-19 aid for local governments
June 30, 2020
Governors announce plans for CARES Act funding
Local governments within Heartland's customer footprint will soon be getting much-needed relief from the federal government. Funding allocated in the Coronavirus Aid, Relief and Economic Security (CARES) Act, passed by Congress in March, is finally making its way to cities and counties across the region.
The CARES Act designated $150 billion in federal aid for state, local and tribal governments as well as municipalities with populations of more than 500,000.
| | |
| --- | --- |
| | Total Allocation |
| Iowa | $1,250,000,000 |
| Kansas | $1,250,000,000 |
| Minnesota | $2,186,958,839 |
| Nebraska | $1,250,000,000 |
| South Dakota | $1,250,000,000 |
Source: Tax Foundation
Payment amounts were based on population and funding could only be used to cover expenses that are necessary expenditures incurred due to the COVID-19 public health emergency from March 1 to December 30, 2020.
Since the announcement, some state leaders have been developing plans for how to distribute funding. However, according to the National League of Cities, nearly half the states have yet to do so, causing concern that some local governments may never actually receive the designated funding.
In June, Minnesota, South Dakota and Kansas leaders each unveiled their specific proposals for CARES funding. The governors of Iowa and Nebraska have outlined intentions, but details are still being worked out.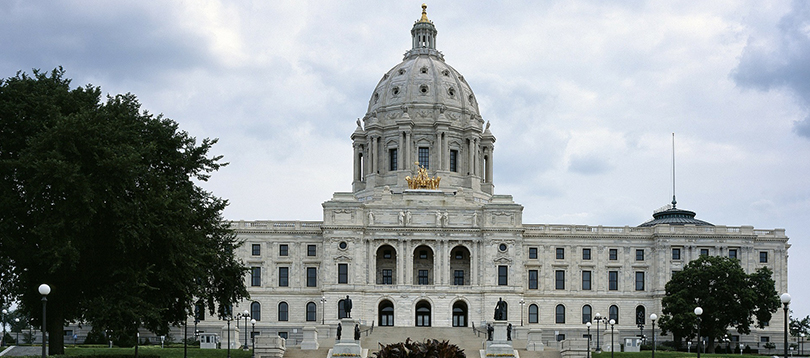 Minnesota
After state legislators failed to pass a distribution plan during a special session in June, Minnesota Governor Tim Walz announced his plan to release $853 million in federal aid.
Most of the funding, $841 million, will be distributed to counties, cities and towns to support local government coronavirus relief. The remaining $12 million will be allocated toward food shelves and banks.
Local governments will receive a direct payment based on population using a formula developed during the state's special session. Although it cannot be used to replace lost revenue, the aid can help pay for government services as well as grants to local businesses, hospitals and others impacted by the virus.
The state received $1.87 of Minnesota's total allocation, but cities, counties and townships have been waiting for action from state lawmakers for their portions. Aid will not be distributed until it has been approved by a legislative commission.
South Dakota
On June 22, South Dakota Governor Kristi Noem announced her plan to send $200 million in federal relief to city and county governments. The money will be distributed through the newly established Local Government COVID Recovery Fund.
As in Minnesota, funds will be distributed according to population data. Entities will have to go through a reimbursement process to ensure money is used in accordance with the CARES Act guidelines.
In her announcement, Noem acknowledged the strict limitations on how the money could be used, but expressed hope that future legislation may allow governments to recoup lost revenue.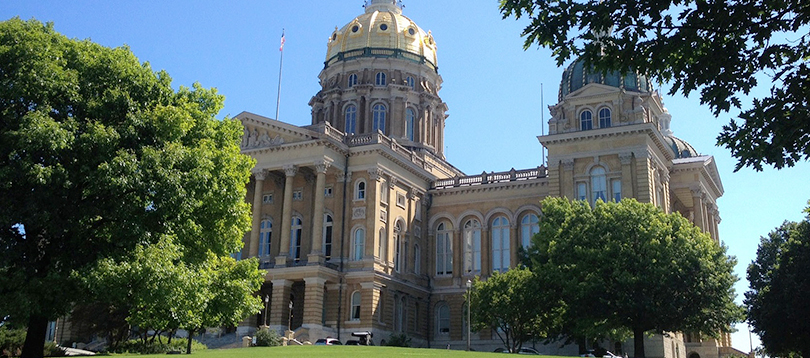 Iowa
As of press time, Iowa still had not adopted a formal plan for distributing CARES funding to local governments. However, Governor Kim Reynolds said in late May that $125 million of the state's total allocation will go to local governments that have seen revenue decline during forced business shutdowns.
Nebraska
In late May, Nebraska Governor Pete Ricketts unveiled his plan for the state's $1.25 billion stimulus package. The plan included three priorities to help "get Nebraska growing:"
Stabilizing businesses and livestock producers
Supporting community institutions to meet critical needs such as food security, shelter and mental health care; reimbursing state and local governments for coronavirus-related expenses
Shoring up the state's Unemployment Insurance Trust Fund and potential General Fund budget flexibility
Ricketts said $100 million was earmarked for local government reimbursements for expenditures such as acquisition of Personal Protective Equipment and other necessary medical equipment, medical transportation, temporary emergency staffing and payroll costs for public health and safety employees and more.
To be eligible, counties must have their courthouses and other offices open to the public on a non-appointment basis by June 15.
No specific plan for dividing or dispersing the money among local governments has been released yet.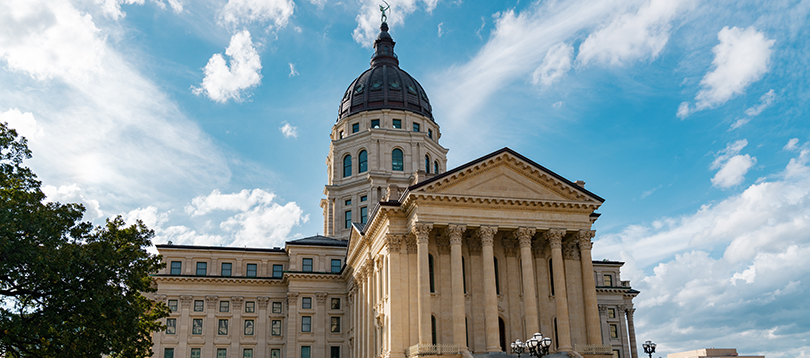 Kansas
Governor Laura Kelly established a Strengthening People and Revitalizing Kansas (SPARK) Taskforce to oversee distribution of the state's CARES package. Per the taskforce's recommendation, the State Finance Council approved the distribution of $400 million in funding for local governments.
Under the SPARK proposal, each county in Kansas would receive funds based on population and impact. Each county is guaranteed at least $194 per person, but some counties may receive additional dollars based on COVID-19 case rates and unemployment rates.
Half of each county's share will be for reimbursement of coronavirus-related expenses and half will be direct aid for eligible expenditures as outlined in the CARES Act.
Counties must pass a state-mandated resolution and commit to sharing and allocating funds with educational and municipal entities in order to receive funds.