BIG Idea student business competition begins September 1st
August 23, 2018
By Kelly Weaver, Small Business Development Center Regional Director; reprinted with permission
Entrepreneurship – taking initiative and risk in a business venture – is one key to supporting our rural economies. The BIG Idea Competition, entering its eleventh year, seeks to promote entrepreneurship, spur creative thinking, and encourage students to start a business.
The BIG Idea Competition is a free business idea competition for high school students.  Students submit a written description of their business idea and compete for over $5,500 in cash awards and scholarships. There is also an optional Marketing Design award where students create an ad to support their business idea. Additional prizes are also available for specific industry categories including Wellness and Food Animal Agriculture.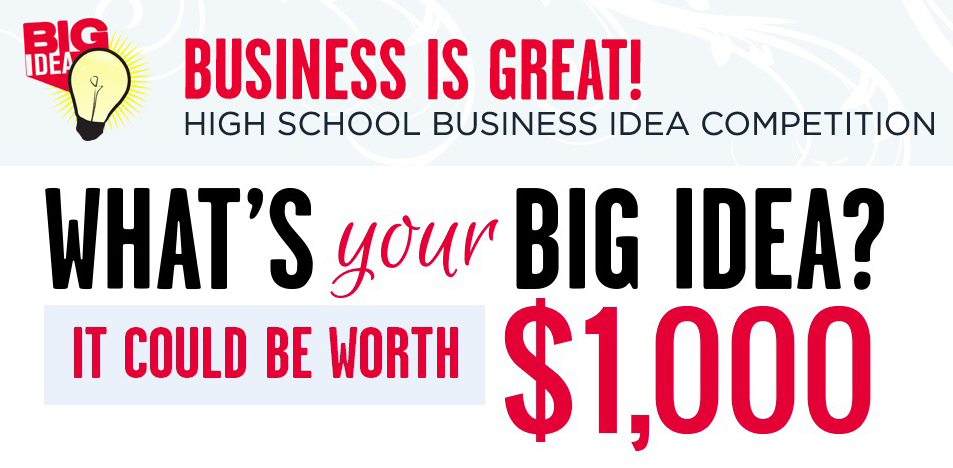 Students may work individually or as a team and will be able to submit their business idea applications online from September 1 until October 31, 2018.  The online application as well as various resources and examples can be accessed at www.BIGIdeaSD.com.
The eight (8) top scoring entries will be make a verbal presentation at the final competition with the top three entries receiving cash awards and scholarships.  Winners of the Marketing Design, Wellness, and Food Animal Agriculture prizes will be recognized at the final competition. Prior to the awards, students will participate in various entrepreneurship activities.
The Final Competition and Awards Ceremony will be held on Wednesday, December 5th at Northern State University.
Since inception in 2007, the BIG Idea Competition has received over 2,100 entries involving over 3,000 students from 88 schools. By exposing our youth to the challenge of business ownership and the potential of innovative thinking, we hope they will view entrepreneurship as an option for their future.
For more information about the program, visit the website at www.BigIdeaSD.com. More details can also be found on their Facebook page.
The competition is organized by a broad based committee of economic development organizations, educational institutions, and private businesses and coordinated by the Small Business Development Center.  Sponsors include Sanford Health, East River Electric, REED Fund, Dacotah Bank, First Premier Bank, Midwest Ag Supply, Northwestern Energy, Northern State University, Presentation College, McQuillen Creative Group, Aberdeen Development Corporation, and the Tom and Danielle Aman Foundation.
Kelly Weaver is the Regional Director of the Small Business Development Center in Aberdeen which offers free, confidential business consulting to start up and existing businesses.  She can be reached at (605) 626-2565 or kelly@growsd.org. The Center is hosted by GROW South Dakota.