Akron ripe with aronia berry business
September 1, 2016
The old saying goes "There's something in the water," but in Akron, Iowa, there's something in the juice: aronia berries.
The city has become the unofficial aronia berry capital of the United States thanks to entrepreneurs and partners Tony and Jennifer Heisterkamp and John and Mary Lucken. Together they founded Akron Apple & Aronia Inc., a business that is rapidly becoming the region's aronia berry champion, harvesting what is commonly known as a super berry and delivering products to clients across the Midwest with expectations to someday ship worldwide.
Earnest Beginnings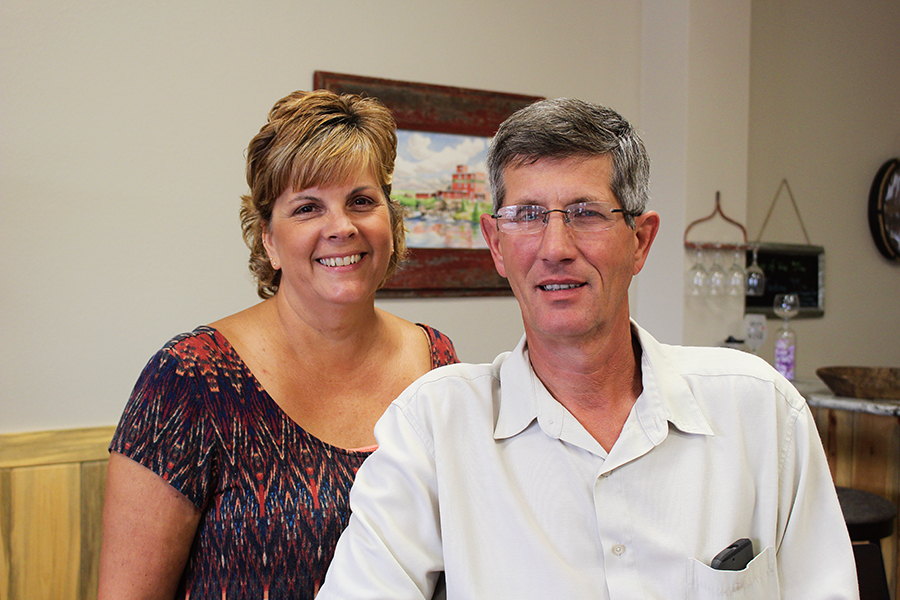 A decade ago, Tony Heisterkamp and John Lucken were hardly more than acquaintances, visiting every morning at the local gas station with the rest of the "coffee crowd." Lucken had recently retired and returned to his hometown of Akron from Denver, Colorado, where he had worked as a petroleum geologist since 1964. Heisterkamp, an Onawa, Iowa native, was a retired furniture business owner who now owned and operated Eden Valley Apple Orchard, a fruit farm made up of 2,200 apple trees, pear, apricot, and cherry trees, and a variety of vineyard fruits.
After many conversations over coffee, Lucken requested a tour of the orchard in the summer of 2007. Impressed by the operation, he decided to plant 650 apple trees on a piece of land he owned south of Akron, now known as Bluebird Springs Orchard. The fruit from both farms was harvested and sold to local residents.
Then fate stepped in.
Mary Lucken returned home from a sustainable farming seminar in LeMars, Iowa presented by Iowa State University where she learned about the emerging aronia berry fruit as a sustainable crop and the incredible health benefits linked to it. The fruit piqued the interest of Lucken and Heisterkamp and that fall they began planting aronia berry bushes.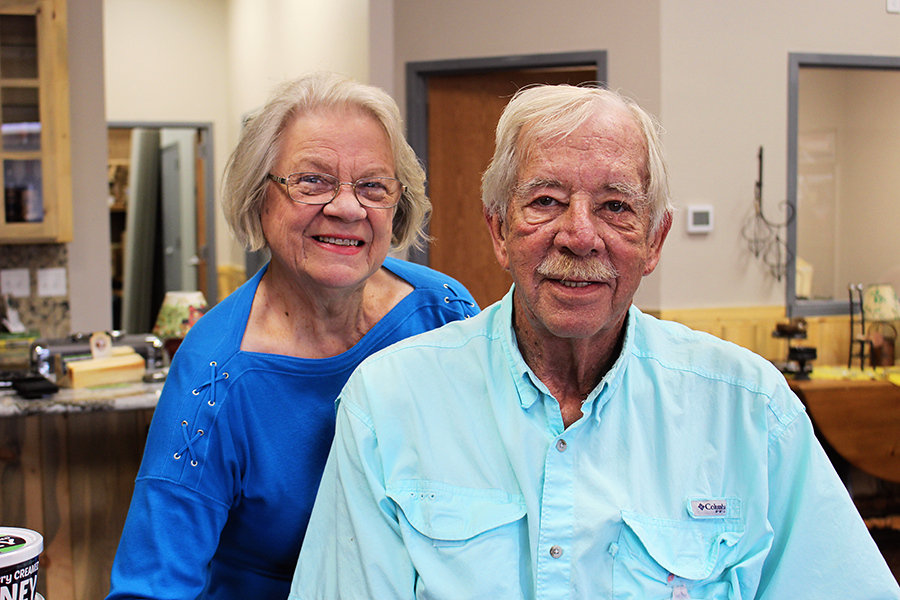 "Mary found out about the berries and we took it to a new level," said Heisterkamp. "These berries are native to North America, native to our region, and offer the highest antioxidant levels in the world. It's really exciting to be at the forefront of this industry."
Similar in appearance to blueberries, aronia berries are extremely rich in antioxidants and other beneficial nutrients, eclipsing levels found in acai berries, goji berries, cherries, raspberries, blackberries and blueberries. Their natural anti-inflammatory properties have been proven to help ease pain and discomfort stemming from a number of ailments such as arthritis, pneumonia, carpal tunnel and more.
"Aronia berries aid in digestion, help control blood pressure, promote a healthy urinary tract, boost your immune system, and protect the kidneys. They can also fight against aging and cell degeneration, heart disease and cardiovascular problems, and strengthen memory and the nervous system," Heisterkamp said.
The flavor of the raw aronia berry is distinct – a complex, healthy mix of tart and sweet. It was tasty to some in juice form, but the Luckens and Heisterkamps quickly learned it melded well with other flavors and began experimenting. In the early days, they were hand squeezing berries to make juice and testing recipes in their kitchens.
In 2012 they partnered to form Akron Apple & Aronia, Inc., a marketing and processing company for their fruits and value added products, such as 100% aronia berry juice, aronia berry honey and creamed honey, frozen aronia berries and aronia berry powder.
Growing Business and Market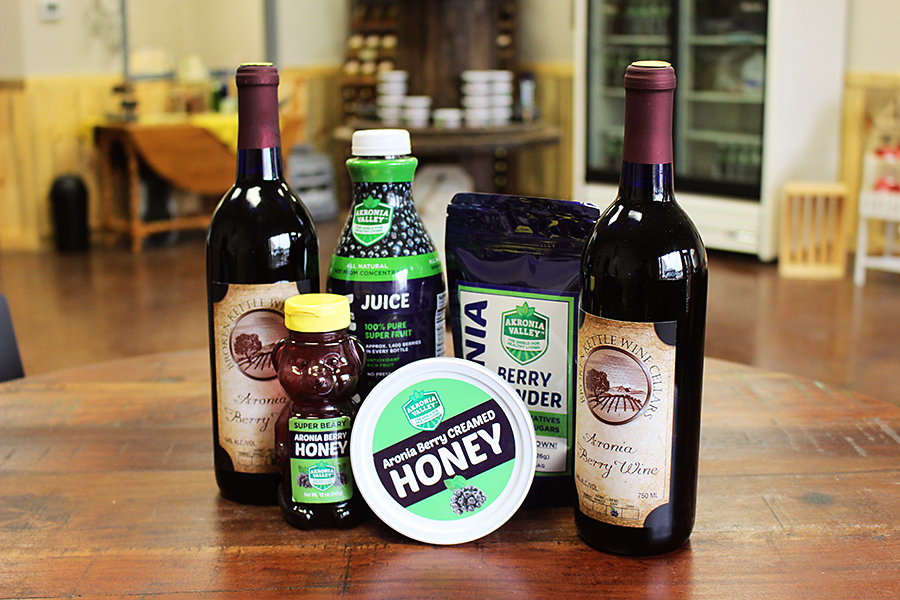 At first, the group marketed their product mix to independent health food and grocery stores as well as the Hy-Vee supermarket chain. Juice was sold and delivered one or two cases at a time, most often by the partners themselves. Despite the small recommended dosage–only two ounces, two times a day of 100% aronia berry juice a day is needed for maximum impact–products continued to fly off shelves and orders grew larger and occurred more often.
"The local Maynard's in Akron saw a huge spike in sales of our aronia berry juice," said Heisterkamp. "So much so that the Maynard's CEO took notice and visited us to learn more about our products."
Today, Maynard's Food Center has committed to selling Akron Apple & Aronia, Inc. products at all sixteen of their locations across South Dakota, Minnesota and Iowa. Similarly, Hy-Vee recently announced they would be stocking the Luckens' and Heisterkamps' products in their distribution warehouses.
The group is planning to launch more products in the future, with several currently in research and development.
"There are endless opportunities for aronia berry products–it's just a matter of thinking outside the box, " Heisterkamp added.
New Home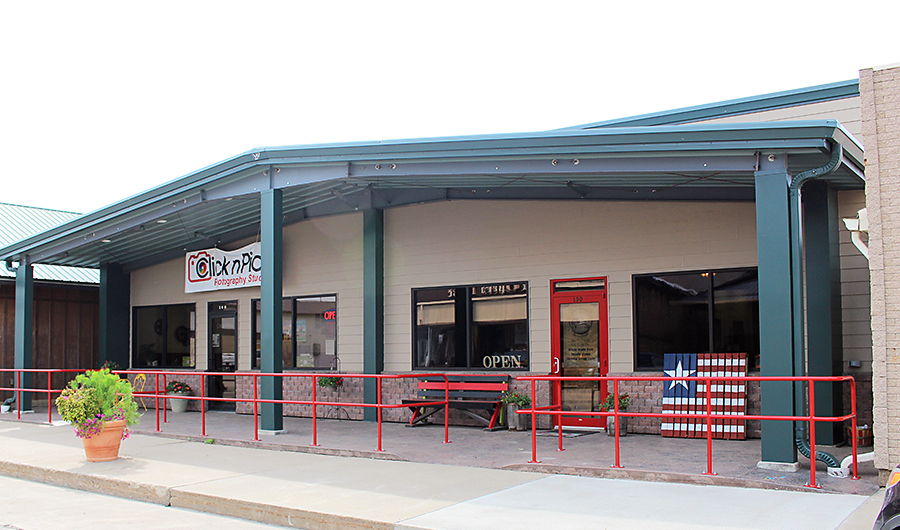 As their berry business blossomed, an opportunity for a retail space became available. The city of Akron and its development corporation had been considering constructing a spec building for many years. Lucken, a former city council member, saw a way to kill two birds with one stone and offered Akron Apple & Aronia, Inc. as an interested party, kicking the spec building project into high gear.
The city secured over $210,000 in funding from USDA Rural Development to construct a 4,275 square-foot building on Reed Street in the city's business district. It was built to accommodate two businesses.
The winery's portion, consisting of just over 3,000 square feet, was completed by February of 2015. Months later, Akron Apple & Aronia, Inc. established a subsidiary, Broken Kettle Wine Cellars, to be headquartered in the new facility. Named after Broken Kettle Creek, which Lucken grew up near, the building offers a wine tasting room and retail and office space as well as a licensed fermentation room and food processing center.
Aronia Community
Over the years, Heisterkamp had recognized the need to develop a "marketing arm" to help spread the word on the aronia berry industry. In 2015, Heisterkamp, along with Jeff and Jolene Stewart of Wagner, SD and Charlie and Jolene Caldwell of Council Bluffs, Iowa, established National Aronia Growers, LLC, or NAG, as a means to organize aronia growers together under one umbrella.
"Our mission is to become the growers' premier and sustainable aggregator and buyer of aronia berries, offering the best return," said Heisterkamp. "Our association facilitates shared services to growers to help sustain family farms and provides education and research to evolve the knowledge of aronia growers."
NAG also assists with paperwork for field management, provides a list of contract harvesters, truckers, de-stemming facilities and other contractors, and works with federal, state and other organizations to provide appropriate workshops to growers as needed.
Today NAG has over 150 growers across nine states, who collectively will harvest 1.5 million pounds of aronia berries in 2016, including the supply from Akron, which now includes 6,300 aronia berry bushes. Heisterkamp and Lucken previously hosted the group's annual meeting at the winery, but are considering a larger, more centralized location for the next meeting.
Local Impact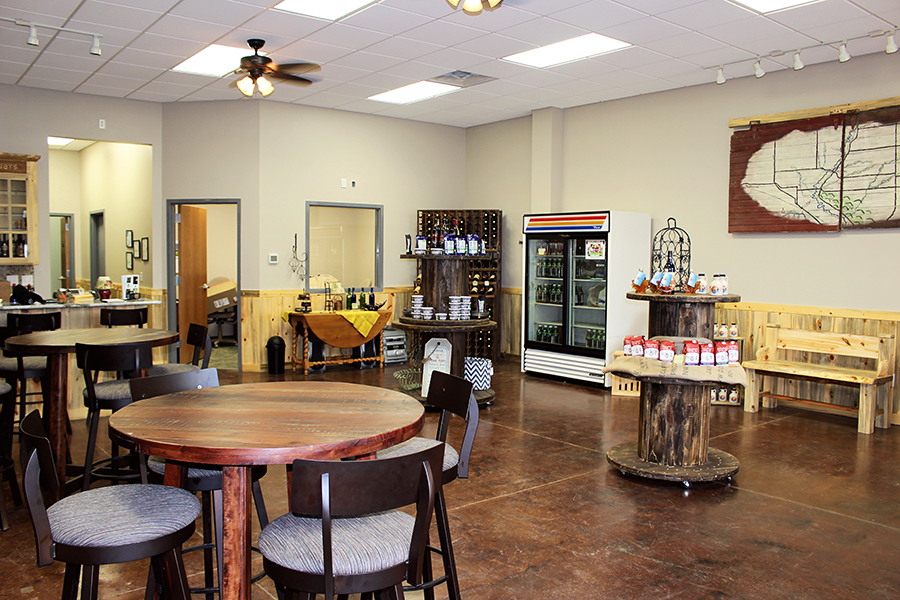 In addition to their widespread impact, the community of Akron is also reaping the rewards of the small startup. Daily doses of Aronia berry juice have been the secret to success for a number of ailing patients in the area and doctors and nursing homes are taking notice. Economically, local officials believe the growing business has shined a new spotlight on Akron.
"Our board has noticed more traffic to the area and we attribute a lot of that to the increased interest in aronia berries and the business itself," said Akron Development Corporation member Marlys Johnson. "We hope they continue to see success, and that this storefront will draw even more visitors to the area."
Johnson admits she is a repeat customer, as is much of the community. Whatever draws people in–whether it be curiosity or word of mouth–it's clear the berries keep them coming back.
Featured image: From left to right, Jennifer Heisterkamp, Tony Heisterkamp, John Lucken and Mary Lucken
*Public Power is Good for Business is a quarterly section highlighting successful businesses located in our customer communities. Public power communities help foster prosperity and growth by offering reliable electric service at low rates.
*This version has been updated to reflect Reed Street as Akron's business district.
USDA is an equal opportunity provider, employer and lender. See full non-discrimination statement for further information.